Pilates exercises emphasize the importance of beginning movement from a central core of stability in the lumbo-pelvic region. You are able to adjust resistance of your own body by altering the level lengths used, all the while focusing on appropriate breathing control. This mind-body technique is the essence of Pilates.
Pilates is designed to improve:
Physical strength
Flexibility of muscles
Posture & alignment
Balance
Enhance mental awareness.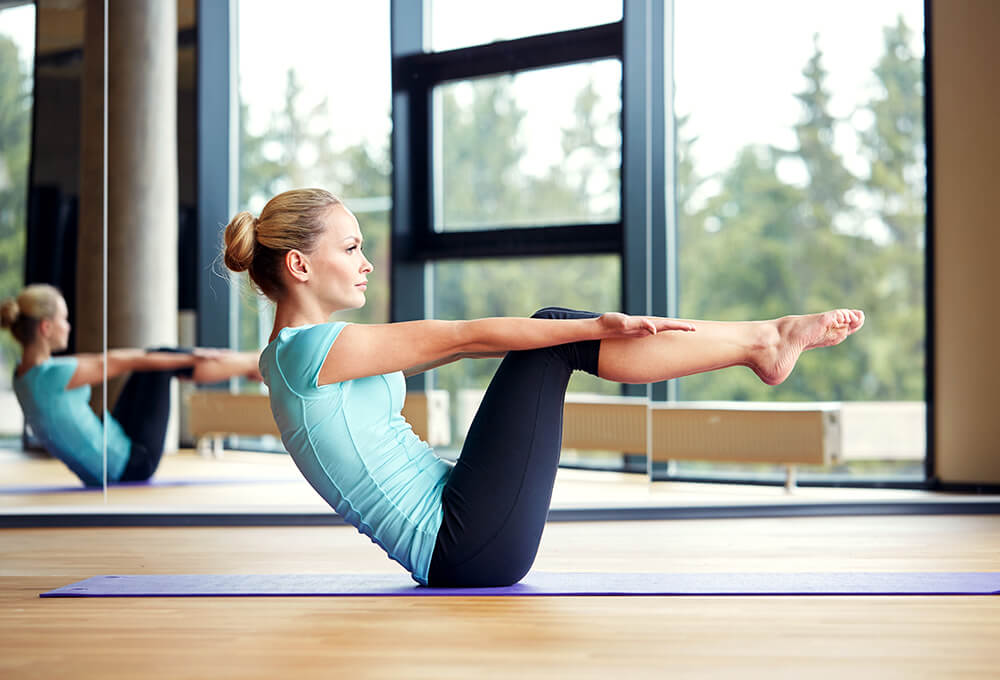 It has been a successful tool in relieving back pain, neck pain, shoulder impingement and other conditions that impede physical fitness. It can also be effective in re-educating and restoring function following neurological impairment such as stroke, Parkinson's and MS. Pilates is ideal for reducing the effects of aging, osteoporosis, and restoring health and vitality to post-treatment cancer survivors. All patient populations including our senior citizens, can benefit from this safe, effective form of rehabilitation.
On staff at Wissahickon, we have a licensed Physical Therapist Assistant who is also a certified Pilates Method Alliance teacher, with over 20 years of experience using Pilates to help patients rehab through their pain or injury. Whether your goal is to get out of pain and back to your previous Pilates regimen, or to get your body prepared for the first time, we have the tools to help get you there!